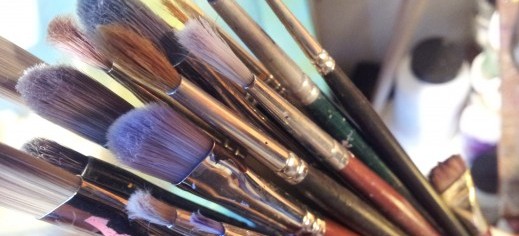 Ideas about art and business and creativity for young artists and old ones too but it's the young ones who ask…
Only give someone art they've bought when it has been paid in full
Contracts are good. Get everything in writing when making a deal.
For any commissioned work, always get at least half up front.
It's ok to do things for free but don't give yourself away all the time. Your time is valuable.
'Exposure' us good but so is eating and paying the bills.
Don't be afraid to say no when it comes to selling a painting for less than you want for it.
Trust yourself and know when to walk away.
Selling art feels like you are being supported but just because you haven't sold anything lately doesn't mean you aren't any good.
Even the most successful artists suffer from self-doubt. Just do your best.
Your friends are usually terrible critics.
Your partner is usually your best critic.
You are good enough but you can always get better.
Beware of tropes.
Your best work will always be done when you're sober.
Straight lines are best made with a ruler.
A string, a tack or piece of tape, and a pencil will give you a perfect circle.
If you see something in your painting that you want to change – change it. Otherwise, it will nag at you every time you look at the painting.
Sit and draw people in real life. Don't just draw the pretty ones.
If you wear headphones when you paint, invest in a good pair.
Natural spectrum light bulbs will give you the best light.
Make sure you have plenty of sunlight. Caves are depressing to work in.
A great painting takes time. Don't be afraid of taking the time.
Love what you do and what you make.
Practice makes perfect.