•
•
Why You Should Make Art (according to science)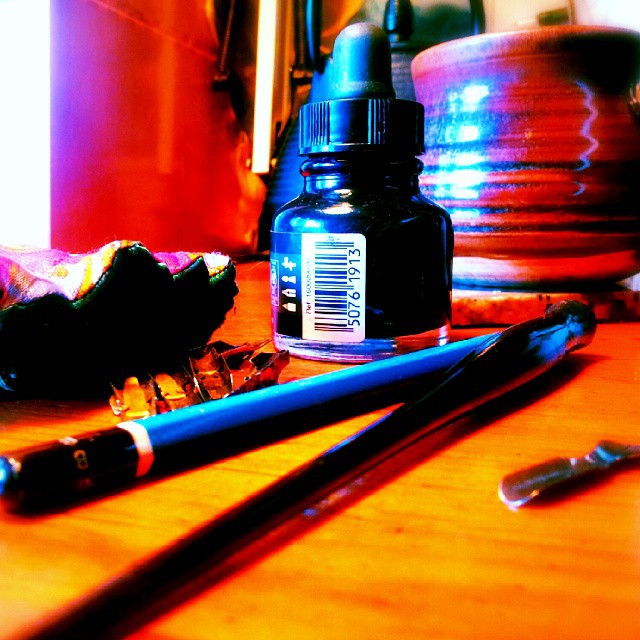 #5 – "Turning our problems into narratives can help us work through them" – is really a key part of my work. When I am thinking of what next to paint, I try to find works that help to guide me through my life, the preciously beautiful as well as the preciously tragic. The transference of thought into matter for no other reason than as an expression of ourselves and finding the patience to see it through, whether a napkin doodle or an epic painting, is an important part of our humanness to nurture.
And if it is only to make us happy and healthier humans – well, that's not so bad. After all, happier healthier humans make better choices for themselves and others. In my opinion, it makes for a better planet to live on.
From Business Insider:

Painting, sculpting, dancing, making music, and all the other artistic pursuits have benefits that go far beyond pure enjoyment or cultural creation — these activities can also strengthen your brain and improve your mood. Here are seven reasons to give yourself time to make art, even if you think you're bad at it.

1. Making art may reduce stress and anxiety.
In one recent study in the journal Art Therapy, researchers found that after just 45 minutes of art-making, levels of the hormone cortisol — which is associated with stress — were reduced in participants' saliva, regardless of their prior art skills.

Read the rest here: http://www.businessinsider.com/why-you-should-make-art-even-if-youre-bad-2016-6/#1-making-art-may-reduce-stress-and-anxiety-1