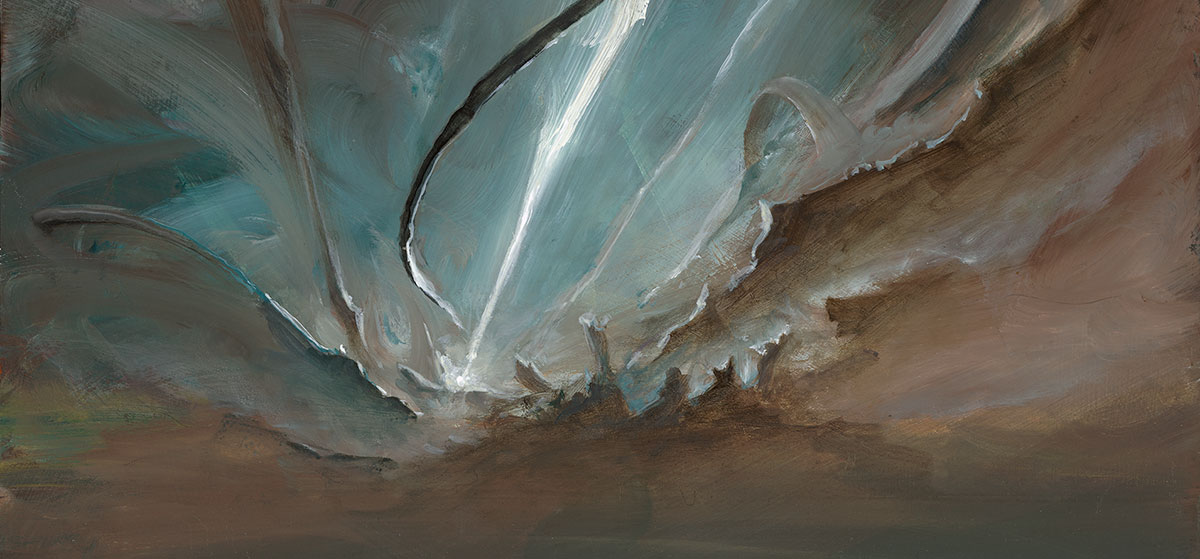 If you've been following my creative trajectory for a while, you may have noticed a shift in my approach and output. The subject of the paintings has become more fluid. Ideas seem to be less specific with greater sweeps of color, more spontaneity of brushstroke. Most of all (and what I hope and aim for): more visceral and emotive of sensations and less illustrative of a particular idea.
Like any relationship, my relationship to painting has continued to change and grow over the years. What I want out of it - how I want to express myself. WHAT I want to express. I look at my 20s and wonder: what of that was the wildness, the hormones of youth, and loading myself up on [primarily] yoga, buddhism, and the outdoors. Later, into my 30s I found myself wanting to slow down and focus more on the individual elements of the paintings. For each piece, I made detailed preparatory drawings and then a moved forward into the painting with a very slow methodical approach. Some of the best pieces to result from that are ones such as The Glass Onion, The Myth of Freedom, and First World Problem Child. Still, later, we moved to where we are now and, to me, the pinnacle of that approach has been the paintings The Apotheosis of Hope and Only Love Can and The Bricklayer's Dream.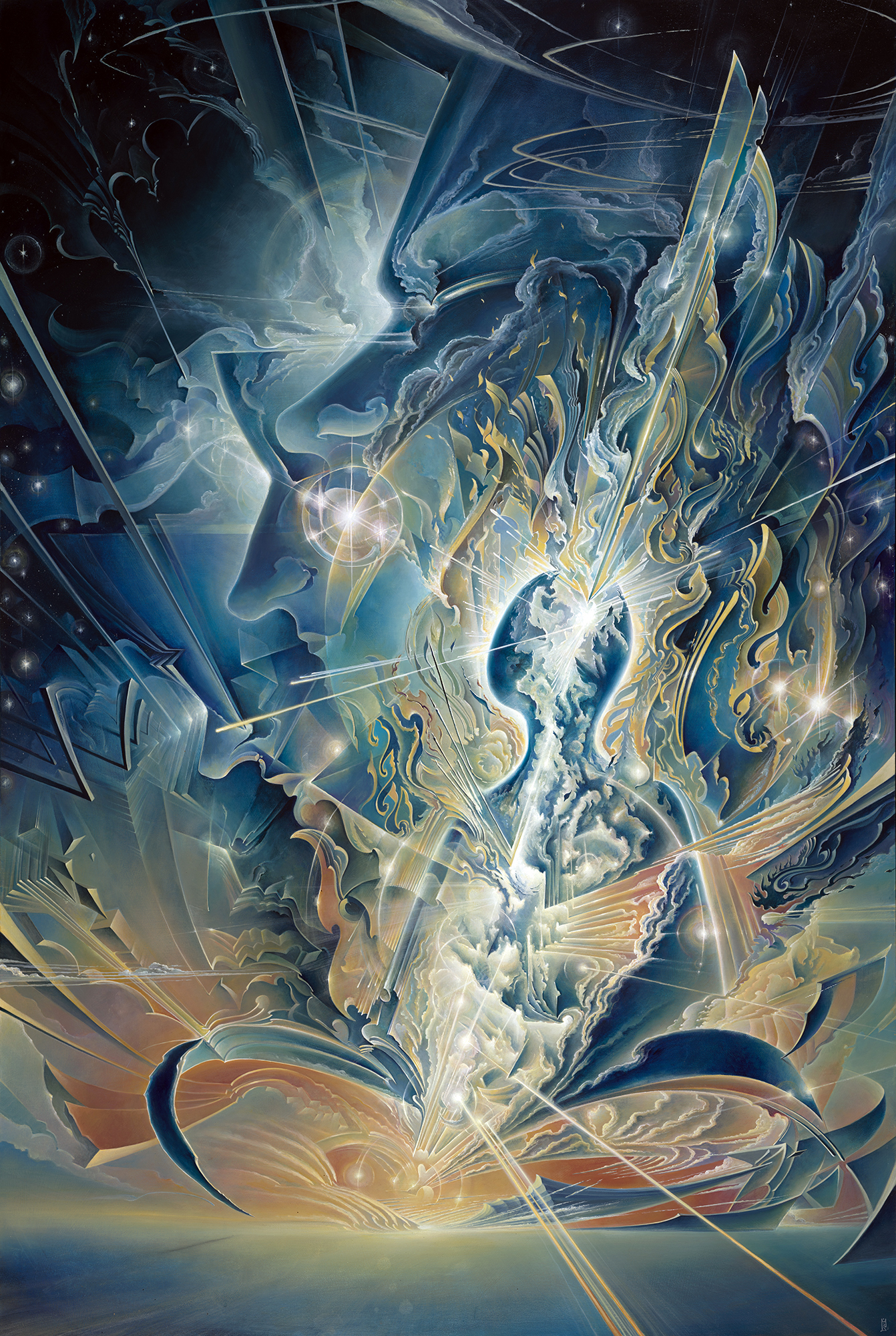 This painting expresses the dance of rhythm and chaos that often is the world. It is the crackling light, the fire, that permeates everything and yet still is just calm waves washing over us, pulling us back, pushing us forwards with some sense of self that we hold on to within that. With perhaps the barest touch can dissolve it into everything where our borders are permeable and our identity an illusion and that there is only this Now, this moment - and then the next and the next arriving on the shores of each breath, each inhalation and exhalation and we hold this fragile self itself cobbled together from conditioning and fantasies, fears and imagination, doing the best that we can with what we have to work with and we face it all bravely and boldly, with compassion for the immaculate dance that is life.