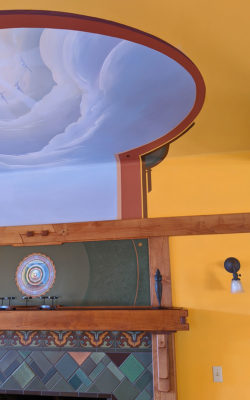 Casa Barranca Yoga Studio - Ojai, CA
Casa Barranca, located in beautiful Ojai, CA, is the estate at which the preeminent Arts & Crafts architects Greene and Greene built their famous "Pratt House" in 1909. The house and estate, a classic "bungalow style" Craftsman masterpiece, features hand hewn woodwork, sprawling gardens and sumptuous mountain views. The yoga studio was built in the early 2000s.
Casa Barranca is a private estate/residence and does't allow visitors.