Category: On Art
As an artist, I think a lot about what I'm doing and how I'm doing it. These writings reflect some of the musings of an artist on the broader brushstroke aspects of 'art' as a whole.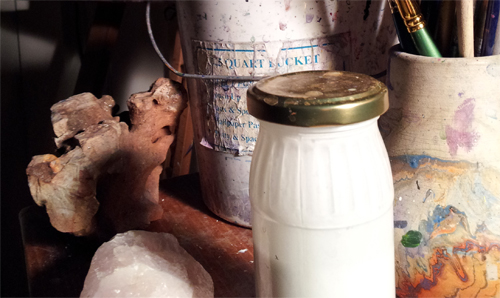 Around 2am I usually just can't paint any more. Sometimes it's a tad later. Sometimes a tad earlier. But usually it's about five or six hours in and my hand is cramped and my back is aching and my eyes are starting to blur and my brushstrokes start to lose their precision. The good things is that once I get like that I usually feel pretty good about my work for the night. It means that I covered a lot of ground. Painting is about 'the process' as much as 'the product'. Sometimes, it's just a lot of blanks to fill in. You see, the story is written. The path is clear. I'm just following a dotted line that leads to an inevitable conclusion. There are nuances to be explored, and colors and lines to be enunciated but the gist of the piece – this piece that I'm working on right now anyhow – was decided long ago. I am merely completing the vision.
While I paint, my mind wanders through many worlds and my heart travels through multitudinous emotions the way one might try on different outfits. And there are pure zen moments where I'm not thinking about anything. Or elated loving moments where my heart is suddenly sort of glowing. Don't dwell on it, though! Such feelings are mere feelings and as ephemeral as the clouds. But I do appreciate those moments. It never hurts to simply center one's sense of consciousness in the center of one's chest instead of in the center of the head, where we tend to look out at the world from.