Bio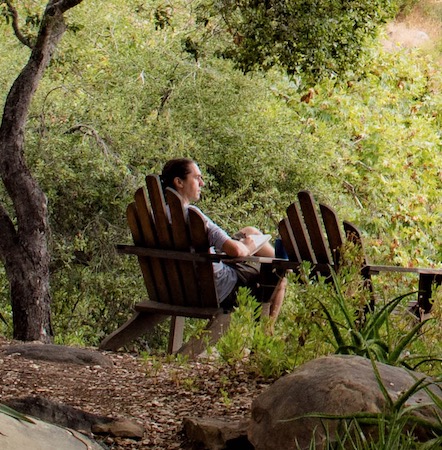 "I'm a painter, mostly."

— Michael Divine
---
Michael Divine is at the forefront of a creative wave of modern contemporary art that draws inspiration from more than just art theory and intellectualized ideas of aesthetics. Driving this art is a belief in the power of the imagination and the human spirit. Michael's bold and vivacious artwork falls in step with a long tradition of artists who base their work on their interpretive visions. From their imaginative wonder and colorful lyricism to their mystical underpinnings, his paintings reference ancient traditions, modern artistic explorations, and contemporary themes.
Michael's artwork follows in the footsteps of the Symbolist movement of the late 1800's as it progressed through the Modern Art movements of the early 1900's. His work is as much inspired by Futurism, Impressionism, and Abstract Artists as it is by the Surrealists and the Fantastic Realists and today's modern Visionary Art movement. From Wassily Kandinsky's intuitive balance of line and color to the bold and motion-filled movements of Umberto Boccioni to the psychologically deductive landscapes of Salvador Dali, the elements of the past inform Michael's art and provide a groundwork to build upon. His work continues a living artistic lineage and narrative adding a very present contemporary component to this artistic vision.
Michael Divine's work speak the universal language of beauty. He draws on his dreams and personal experiences and is inspired by everything from art, architecture, and music to nature and the human condition. His work explores the merging of the inner and outer worlds and he translates those experiences into breathtakingly sublime imagery illustrating the journey of the inescapable phenomenon of human existence.
---
Born in Connecticut, Michael showed a proficiency in art at a young age. He studied religion and writing at Syracuse University in New York. Through his studies in comparative religions, he developed a deep appreciation for Eastern philosophy and mysticism. He also continued to pursue his own independent studies in fine art and art history. He formally withdrew from school after two years to concentrate more fully on his artistic explorations.
Michael has spent much of his adult life painting, traveling, and honing his artistic skills. Throughout his colorful life, he has actively pushed the boundaries of his creative endeavors, exploring his personal evolution while concentrating on archetypes of human emotional experience and how they play out in our relationship to the world. He approaches life an ever-evolving dance, centered around creating a healthy coexistence with the world at large. Michael continues to draw inspiration from a wide variety of sources – music, art, architecture, politics, gardening and more – while exploring philosophies and practices that inspire him.
Michael lives in California with his wife Violet and their four cats. Together, they work on continuously co-creating a happier and healthier world.