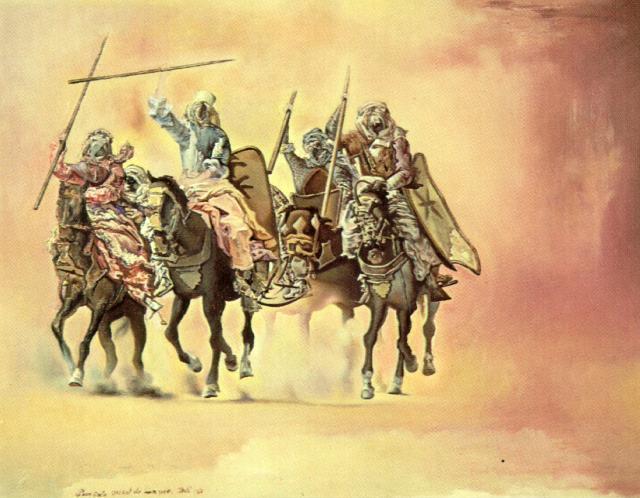 Study for 'The Battle of Tetuan'
Salvador Dali
1962
This little painting - it's about 7" x 9" - resides in the Dali Museum in Figueras, Spain, in an over-packed room filled with art and oddities, almost disappearing into the surrealist melange. You would be excused were you to overlook it.

Returning to Hawaii 14 years later, Violet and I took a boat trip - time was short and the hike itself is long - around the north-western side up along Kalalau where I spent a month camping, being, and letting go 14 years ago in 2000 when I was 24. I'm a different person now yet, not so much as changed. Back then I'd hiked the Kalalau trail at least 8 times - once in only 3 hours. Had nearly had my neck crushed by the ocean, had been poisoned by the water, eaten a goat killed by a fellow camper and roasted over the fire, and then had retreated away from that larger transient community on that gorgeous beach. In a little hidden spot tucked away from everyone I lived in a tent alongside a river up in the valley. I dug a fire pit and had a sweet pool to swim in. I hiked, painted, got lost, found, sat, did yoga, grew my beard, mused and pondered and let myself disappear into the landscape.
"What made you come out?" asked Violet while we watched the sun cast sharp angles over the jagged edges of the cliffs.