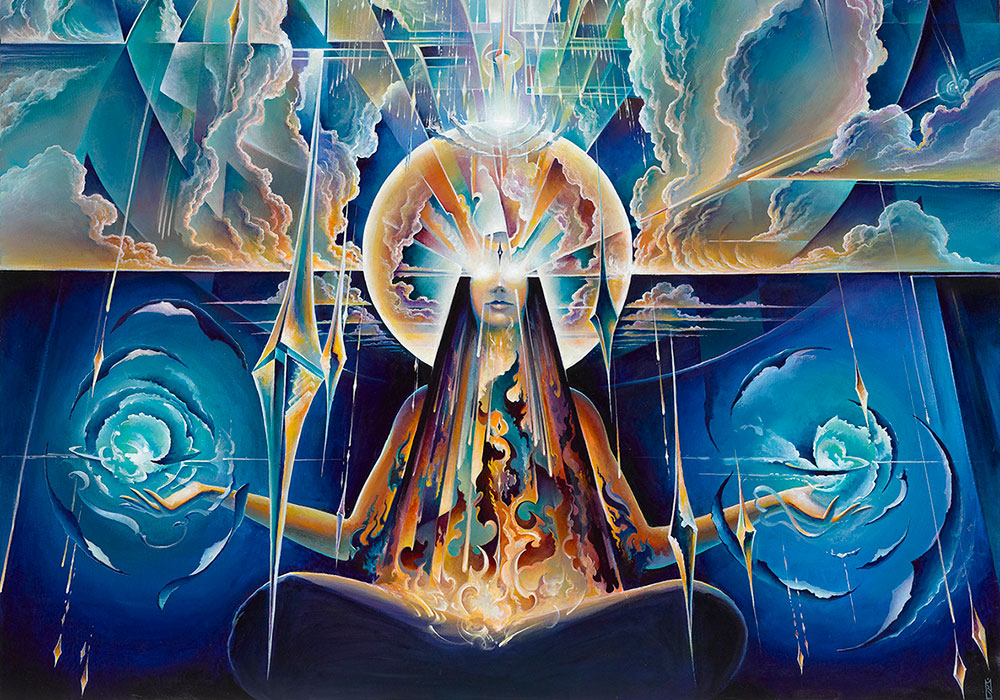 I began this painting in September 2017. The blues and clear focus felt like a good next step following The Apotheosis of Hope. But then the fires hit all around us (we live a couple hours north of San Francisco) and our air was awash in smoke, the light was ever orange-gold, and everything was chaotic and burning. Suddenly cool blue didn't seem so important even if it felt trite to say so.
At the time, too, we'd taken in some cats that our [terrible] neighbors abandoned when they moved. One of those cats, Mu, who Violet had rather fallen in love with, was seized by our neighbor's dog and killed. It was brutal. This would be, in and of itself, rather tragic, but she had already been suffering from depression. There had been a lot of loss in her life recently and it'd been building, draining, challenging. The death of this sweet new kitty sort of rocked the boat in a serious way she tumbled even deeper.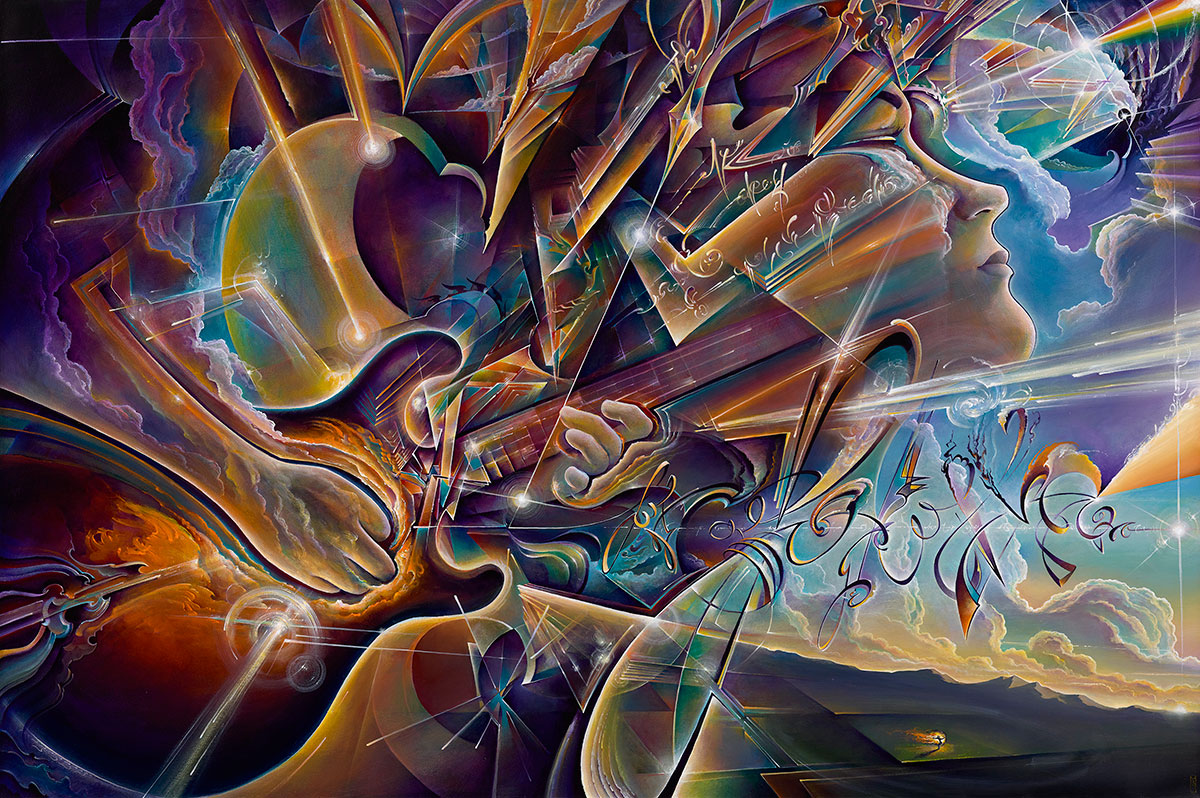 "Each note is like a whole universe. And each silence.... And the quality of sound and the degree of emotional... It's like the most important thing in the world. It's truly cosmic."

Jerry Garcia in "The Rolling Stone Interviews"
Loud fuzzy distorted sustained amplified strummed plucked looped shredded wah wah wah wailing upon and fed back through layer upon layer of chord progression melody line guiding me and dividing me and finding that perfect note, that golden chord, that crying out tone of my soul.