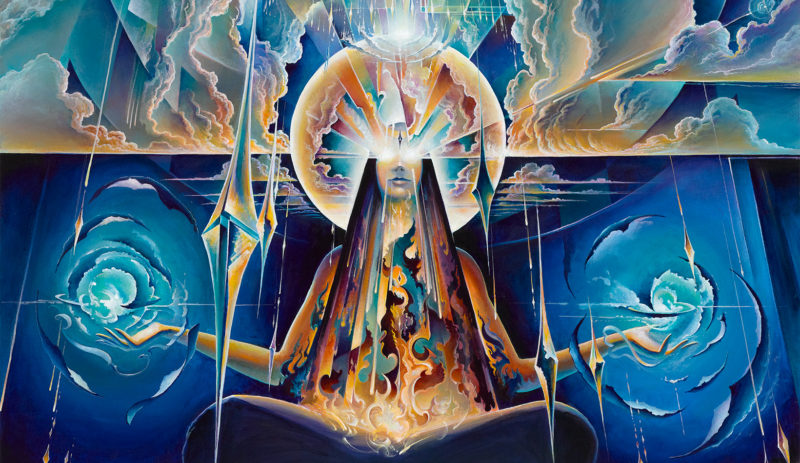 There are several essays available online exploring the question of what constitutes "visionary art" (Here is one by Lawrence Caruna and here is another by Alex Grey). For the sake of our discussion here, I'll add an abbreviated definition so we can have a point of departure for the conversation to follow and the topic I explore in this essay: the WHY of Visionary Art - why do the artists who undertake this style feel it worthwhile and what place might it serve in the world.
What is visionary art?
Visionary art is, I think, an approach to creative work that reflects personal archetypal experiences of the world at large. This reflection couples - and this is incredibly important and vital - the artist's own inner world and its dynamic interplay of emotions, archetypes, spiritual understandings with a broader world view exploring a particular idea or experience. It is neither a painting of a thing or simply the absolute abstraction to a point where ideas no longer apply. Instead, the best works of this type are a marriage of both inner and outer, the real and the abstract, the surreal, the mystical, and the dreamlike. This interplay can create or invoke a sensation that, when successful, is like a wordless dialogue between the inner formless world of the viewer and the inner formless world of the artist. The artist shares a vision - and idea - a perspective - of the world, their place in the world, and their understanding, in a sense, of where we as humans are or aspire to be in that equation.