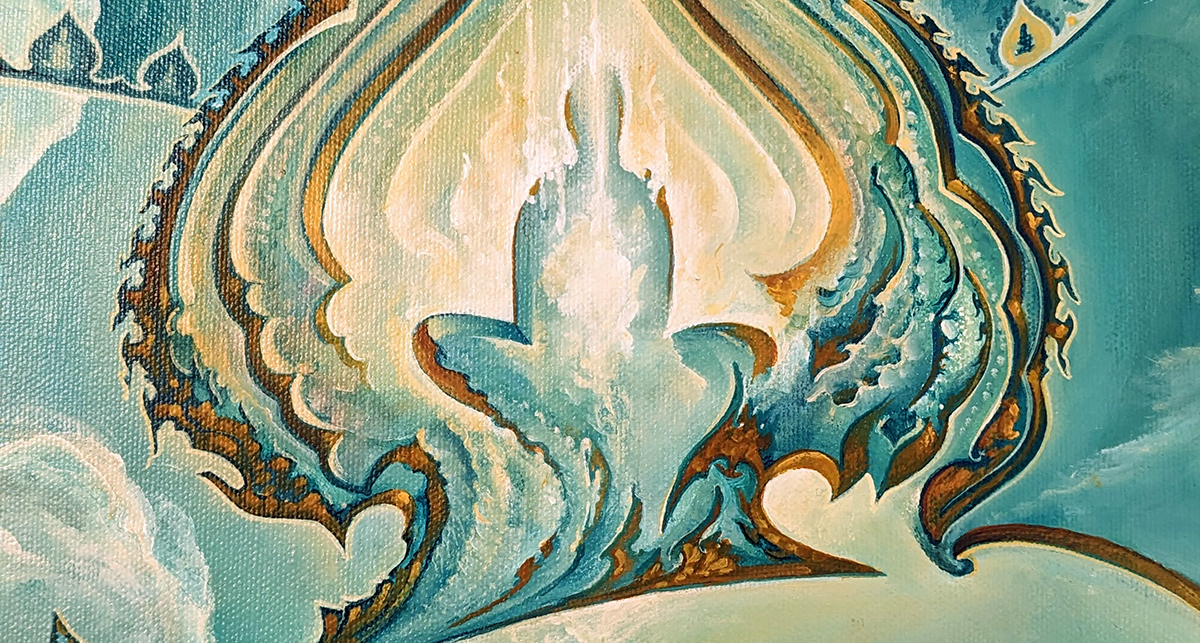 Without a doubt I paint a lot. I try to show up every day in my studio in front of my easel, most often in the morning. Some days, I may only paint for a couple of hours. Other days, hitting a stride, it lasts much longer. I do it in the morning because it's easiest to not get side tracked by any of the countless other projects and responsibilities.
In that process of showing up every day, I may at any moment have a dozen paintings I'm working on. Some sing, some sigh, some inhale, and others exhale.
The thing about showing up every day is that some days – some painting in that host of paintings hits its mark. They may all find their balance but like the blacksmith hammering day in and day out, one particular day or another there may be a particular moment where that hammer rings perfectly true. Everything seems to be in order in that moment and there is that one painting that suddenly opens up, unfurling like a blossom and offering, like a sudden parting of the waves or a path in the forest becoming clear.
A few days ago one such painting made itself known. It has a ways to go before it is finished but seeing it in that moment, the piece that it could be, was like a breath of fresh air, a deep sigh. Amidst the intricacies of the brushwork and the layering colors there was that moment, that spontaneous expression that I show up every day for.