My public face is reasonably apolitical. I intend for my art and writing to inspire a brighter, more beautiful, and more hopeful world. I do my best, most times, to let it just be that. I think that there's so much in the way of politics already that I don't feel a need to bombard you with more. Afterall, as they say – if you aren't outraged already, then you aren't paying attention. And it's never been my intention to outrage you all the more.
But here's the thing: in recent days, the beast of racism, of sexism, of xenophobia has reared its head in this country in ways that I thought unimaginable. And it is all in the name of economics and politics. Those things ultimately – on their own, are not political. To call them "political" is to do a disservice to the humans who are affected by these attitudes every day. They are issues of hate and division and fear. While those are the tools of politics, they are not politics not in and of themselves.
I want to tell you: there is no place for that here. I have no patience for racism, sexism, misogyny, or homophobia or anything else that is hateful and divisive. They will not find any fertile ground to plant themselves upon.
I will listen. I will try to understand where it comes from. How we got here. But it goes no further than that. There is no coddling. No time for apologists. No second-guessing. No compromise. No quarter given for hate.
Many people who don;t experience these things directly, when presented with it by those who do, begin their next sentence with "yeah, but…."
So let's just stop right there and discuss that part first because it is very important.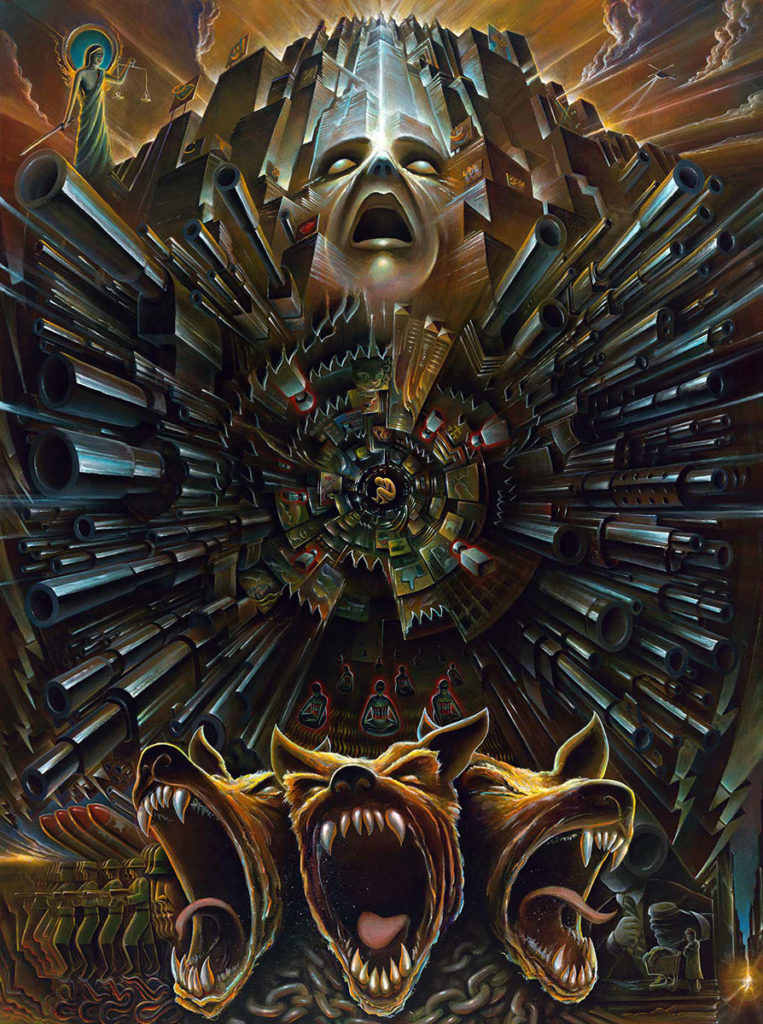 Racism, sexism, homophobia, and other such attitudes, are like weapons. They are used to hurt, subjugate, and make those who wield them feel powerful. However, if you are not the person for whom the weapon was designed to hurt, then you probably won't ever completely understand its impact.
For example, if you are a man then you aren't going to feel that sexism spear when it hits you. Maybe a woman is telling you about how she experiences it in the world – maybe how sick she feels right about persistent and blatant misogyny in the world. Maybe she is with a group of other women and they are all expressing dismay at various examples of sexism that each has experienced. Maybe you start to feel defensive. You want to say it's not all like that. The same story goes for race or anything else designed to subjugate and exclude that you yourself don't experience.
"Yeah, but…," you begin…
Just stop. Here's the thing: as a weapon, the weapon is not designed to hurt you. If you are white, racism is not designed to hurt you. If you are a male, then you won't feel the brunt of the spear of sexism as it impacts the women around you. And so on. No matter how much you examine that weapon – looking for the trap, the part that draws blood, the part that injures, you won't really feel it. You do not have the apparatus – your skin color, your gender, or whatever – by which to experience it.
But this doesn't mean it doesn't exist. It simply wasn't designed for you. It is imperative to not let your own experience of it (or lack thereof) invalidate the experience of others.
Instead, just step back, give up whatever you are holding onto that is letting you not hear those who are speaking up – especially if they are telling you that they have been hurt – and instead try to just listen. Really listen.
Just listen.
Right now, in America, an alleged sex offender has been elected for President. Not Bill "I had a consensual blowjob in the White House" Clinton. No, this is a self-admitted misogynist who has multiple allegations against him as well as multiple recorded statements that illustrate it. It's plain as day. For sexists, for misogynists, his election normalizes attitudes of dominance that women live in fear of every day.
Right now, in America, someone who has made multiple racist comments and, in fact, was fined for excluding blacks from his apartment buildings years ago, has been elected to the highest public office in the country. The same man has the tacit approval of the Ku Klux Klan and continues to appoint to his committee those with outspoken racist attitudes. For racists, this seems to normalize the attitudes of racial domincance that continue to pervade this country in every level of society.
Right now, almost half of the American people who voted have elected someone who is backed by the anti-Gay Christian Right. This same person chose, as his running mate, a man who claims homosexuality can be "cured" and would like to do away with laws protecting the LGBTQ communities. For the homophobic, his ascent to a place of power normalizes and validates the latent or expressed homophobia everywhere.
Right now, America has elected a person who has stoked the fires of xenophobia enough that people are committing countless hate crimes across the country in his name and he has yet to denounce those actions. In fact, he argues that building a giant wall between the US and Mexico is a good idea. He proposes registering all Muslims and banning all others from entry. In doing so he normalizes nationalistic and xenophobic Us vs. Them attitudes (which are largely 'whites' vs everyone else) and the hate crimes that lie at the extreme end of those attitudes.
In short, the man who has been elected to be President of the United States is helping to normalize hate, fear, sexism, xenophobia, homophobia, and more in ways that I never expected to see. Ever. I never expected it would now sit squarely in the chair that is supposed lead this country of the United States forwards.
Yet, here we are.
I have spent the past week, as have many others, disgusted (and depressed) by this stark reality, grieving for all the families now living in deep fear of being torn apart, for all of the women who see a sexual offender now celebrated, for an environment that will soon be trampled (as he proposes to dismantle the EPA and calls Climate Change a hoax)… and so on.
I can barely believe it. And yet I can… Because there's so many who live in fear of the other, looking out for I, Me, and Mine, influenced by the Mass Media barrage and the decrepit American education system which has decidedly failed them.
So I want to tell you this: my art is for everyone, everywhere, regardless of race or religion or gender or sexuality or anything I might have missed. It is meant only to inspire openness, hope, joy, maybe brighter more vibrant lives for everyone.
Yes, it obviously comes through my own cultural lens. It is tied to personal experiences that, in their details, are unique to me. But the archetypes of the human experience know no boundaries. We all cry and love and live and die the same. We are all in it together. This planet. This family.
This is all we've got.
I've had countless wild experiences. I could ascribe all sorts of stories to those experiences. But only one thing really shines through though as a worthwhile story to believe in. In the end, I'm left only with my breath and my body, my sensations, my experience of the world. And you, too, are left with your own.
In the end, all I can do is be kind to myself and others. Just be good to each other.
That's it. There's nothing more.
The only reason I can bring my art to the soaring places it reaches is because of the seeds it starts with. That intention is merely to create beauty, joy, kindness. It is not trying to be something. There is no agenda. I am not here to preach. It comes from one place of joy and beauty and moves onwards and upwards from there, downwards and inwards, to the greatest forms of that seed's expression. Even the darkness leads to that and comes from that. For me, my art is what it looks like to be alive.
We are jewels reflecting light.
Hate will find no footing here. There is no ground upon which its gnarled roots and twisted forms can take hold. I will listen. I will understand. But there is no place for hate here. Only love.
If you are on the receiving end of these weapons know that I hear you. I see you. I'm with you. I always have been. I always will be. Because there isn't just you. Just me. There is us. We may be divided by cultural boundaries, linguistic barriers, or any other perceived form of separation. But in the end: I respect your right to life, liberty, and the pursuit of happiness and together we defend that for each other. There are millions and millions of us creating a space where we can thrive, as best as we can, in the ways that we know how, while trying to cause as little harm to others. We are stronger together than apart with our choir of voices and our multitude of colors.
We are a speck in the history of the universe. But we are no less beautiful for it.