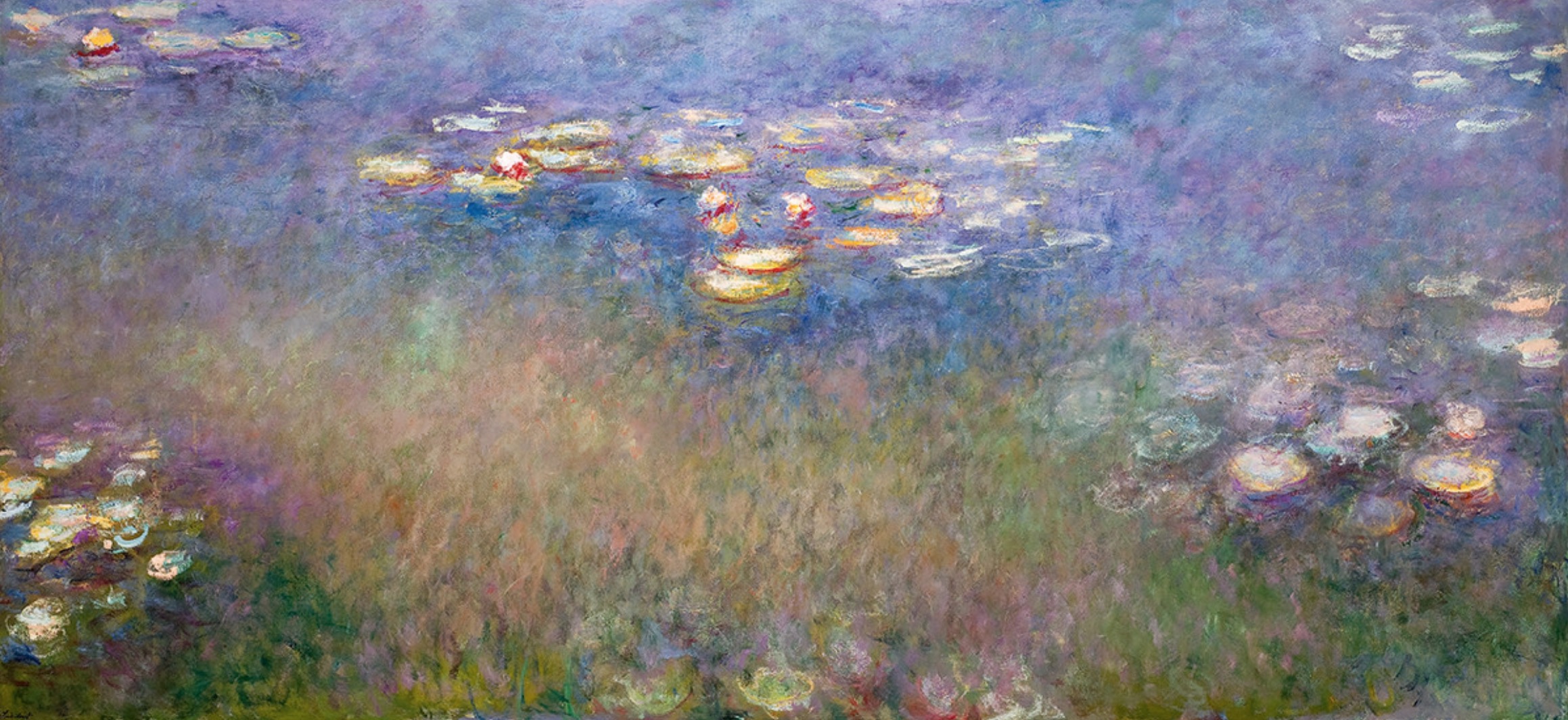 "Yesterday I resumed work. It's the best way to avoid thinking of these sad times. All the same, I feel ashamed to think about my little researches into form and colour while so many people are suffering and dying…"

– Claude Monet – 1914 (While working on his water lilies paintings during World War I.)
From: Wartime water lilies: how Monet created his garden at Giverny
I feel like this sometimes. There's so much going on. There's this endless stream of chaos beating down my door. Who am I to turn my back on this issue or that issue and "resume my little researches into form and colour" while so much pain and suffering exists. Maybe it's the fact that joy CAN exist side by side with the pain.
WWI raged on outside his door with troops marching to the trenches and cannons and explosions in the distance. He turned back to these canvases, toiling away on what must have alternately seemed like a retreat, an excuse, a guilty pleasure, a creative drive.
I feel this way sometimes: these lines, curves, visions, ideas… They speak to and of the current times. They are informed by it and offer inspiration. Art is a vital part of our human experience and that creative drive of expression is inherent in our existence. It's found in every culture, every tradition: the desire to make beautiful, to make special, to create some mirror of ourselves in the world around us. Yet, while the wars, the protests, the heart ache rages on, our little studies, our tidy pictures, can seem frivolous.
There is no end to the ugly, though. If we don't create the beautiful, then what are we left with? So I keep at it. And, if you are a creator, I urge you to keep at it too.
Read more about Monet here: Wartime water lilies: how Monet created his garden at Giverny