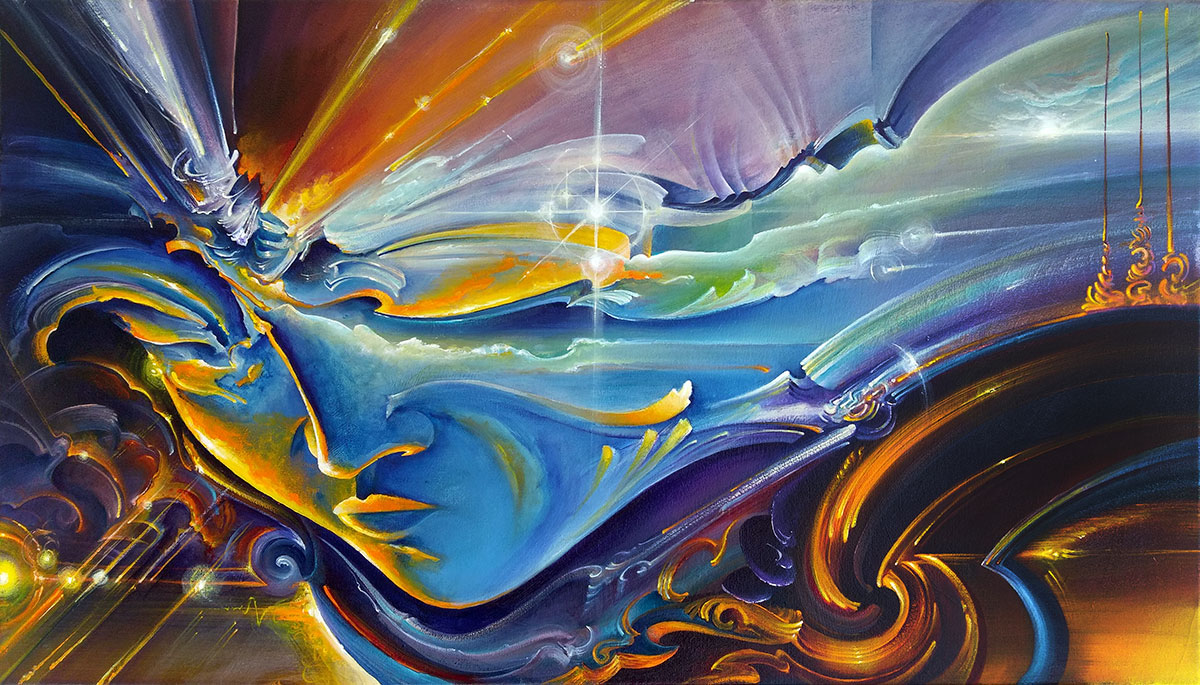 Near. Far. High. Low. Sunrise. Sunset. All's relative. The sense of perspective and point of reference. Most of all: the limits that define us: the breadth of our breath and the width of our brow. All our stories and all our beliefs. Our laws, our traditions, our ideas of love, of economics, of mine, of yours. We create systems and structures that define us and tell us how to live in community with others. All of those systems: imagined ideas, dependent on each other and, most of all, on the belief in the solidity and actuality of this 'I'. I am this. I am not that. I have this. I do not have that. Where am I in this picture? Where do I fit? And does it translate to YOU?
Every image has a perspective and offers a glimpse of what-i-see-from-here. There can be so much to a little sky scape on a little canvas. And, then again, nothing at all. Paint, arranged in a specific array, that evokes a sensation. And a flurry of ideas.
If even it is a moment of sweetness, of non-linear, non-denominational, non-theoretical thought in the course of your day… A dash of color, a reminder… We are all here on earth, under the same sun, the same sky… There is no real reason to not love each other.